The findings from a recent study published in Acta Psychiatrica Scandinavica1 are clear: There was a statistically significant correlation between prenatal exposure to psychotropic drugs, primarily antipsychotics, anti-anxiety drugs, hypnotics and sedatives, and impaired cognitive abilities of the children at school age.
There were 868,159 individuals examined out of whom 13,983 had prenatal exposure to psychotropic drugs. The classes of drugs included: antidepressants, antipsychotics, anti-anxiety drugs, hypnotics and sedatives and anti-seizures drugs. Researchers examined cognitive impairment outcomes which included special needs education, special needs school, diagnosis of neurological or mental disorder, missed final examination, low school grade average.
The researchers' conclusion was that to the unborn child, prenatal exposure to psychotropic drugs not only affects the mother but also the unborn child later in life. It causes cognitive impairment for a long time to come in a child's growing years.
Many studies have shown that infants exposed to the psychotropic drugs during pregnancy may have an increased risk for persistent pulmonary hypertension of the newborn (a potentially fatal birth defect). A study published in the British Medical Journal3 looked at 1.6 million infants born between 1996-2007. The authors found that mothers who used SSRI antidepressants late in pregnancy increased the risk of their child being born persistent pulmonary hypertension.
Another 2014 study published in PLoS One2 examined the effects on both mothers and their babies taking antipsychotic drugs while pregnant. Researchers found that 18% of babies were born preterm and 43% of babies required special care nursery or intensive care after birth; 37% had any degree of respiratory distress and 15% of babies developed withdrawal symptoms. Congenital anomalies were seen in eight babies. In addition, researchers found that the mothers faced high rates of gestational diabetes.
There have been 30 drug regulatory agency warnings from eight countries and the European Union showing how prenatal exposure to psychotropic drugs is tied to birth defects.
There have also been 23,854 birth defect adverse reactions that have been reported to the US FDA's Adverse Event Reporting System (MedWatch), between 2004 and 2011. It is important to note that by the FDA's own admission, only 1-10% of side effects to prescription drugs are ever reported to the FDA, so the numbers of birth defects reported are likely low in comparison to the actual amount occurring.
References:
1. Wibroe MA, Mathiasen R, Pagsberg AK, Uldall P., "Risk of impaired cognition after prenatal exposure to psychotropic drugs," Acta Psychiatr Scand., 2017 Aug;136(2):177-187. doi: 10.1111/acps.12754. Epub 2017 May 31.
2. Kulkarni J, Worsley R, Gilbert H, Gavrilidis E, Van Rheenen TE, Wang W, McCauley K, Fitzgerald P., "A prospective cohort study of antipsychotic medications in pregnancy: the first 147 pregnancies and 100 one year old babies," PLoS One, 2014 May 2;9(5):e94788. doi: 10.1371/journal.pone.0094788. eCollection 2014.
3. Helle Kieler, Miia Artama, Anders Engeland, Orjan Ericsson, Kari Furu, Mika Gissler, Rikke Beck Nielsen, Mette Norgaard, Olof Stephansson, Unnur Valdimarsdottir, Helga Zoega, Bengt Haglund, "Selective serotonin reuptake inhibitors during pregnancy and risk of persistent pulmonary hypertension in the newborn: population based cohort study from the five Nordic countries," British Medical Journal, Vol. 344, Jan 12, 2012.
Summary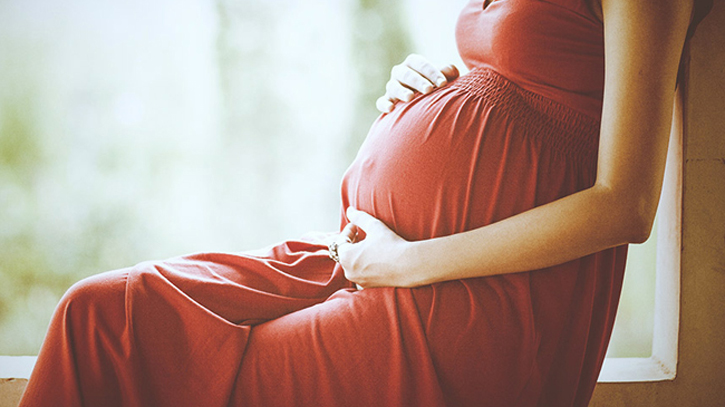 Article Name
Recent Study Shows Impaired Cognitive Abilities After Prenatal Exposure to Psychotropic Drugs
Description
A recent study found an association between prenatal exposure to psychotropic drugs and long-term cognitive impairment in school-age children
Author
Publisher Name
Citizens Commission on Human Rights International