A new study conducted by the AARP Public Policy Institute has found a more than 6 percent increase in antipsychotic use by elderly dementia patients living in the community (as opposed to living in nursing homes) between 2012 and 2015, even though the drugs are not approved to treat dementia.
In fact, in 2008, because of the link found between antipsychotics and an increased risk of death in elderly dementia patients, the U.S. Food and Drug Administration (FDA) ordered antipsychotic drug manufacturers to include a black box warning (it's most serious warning) on the drug labels and prescribing information stating the dangers.
There have also been 15 other international drug regulatory agency warnings on antipsychotics causing serious side effects in dementia patients, including:
In 2015, Australia's Therapeutic Goods Administration limited the use of the antipsychotic drug risperidone in dementia patients because of a potential fivefold higher risk of cerebrovascular adverse events.
In 2009, the UK Medicines and Healthcare products Regulatory Agency warned that there is a clear increased risk of stroke and small increased risk of death when antipsychotics are used in elderly people with dementia.
In 2009, the Irish Medicines Board warned that antipsychotics cause risk of stroke and increased risk of mortality in elderly patients treated for dementia.
In 2008, South Africa's Medicines Control Council issued a warning of increased risks of cerebrovascular adverse events, including strokes and mini-strokes, and mortality associated with the use of atypical antipsychotics in elderly patients with dementia.
In this new study, the authors analyzed claims data to calculate annual rates of antipsychotic use among community-only adults ages 65 and older who had dementia and were enrolled in Medicare Advantage (MA) plans from 2012 to 2015. They found that antipsychotic use increased by 6.3 percent between 2012 and 2015, from 12.6 percent to 13.4 percent. Antipsychotic use was higher among women than men (16.2 percent v. 14.2 percent) and older adults with dementia (ages 75+) were more likely than the younger age group (ages 65–74) to have a prescription for antipsychotics (12.8 percent v. 12.0 percent).
The authors stated, "While decades-long efforts to reduce AP [antipsychotic] use among dementia patients living in nursing homes are showing some success, less attention has been given to the practice outside nursing homes."
In 2015, the Government Accountability Office (GAO) was asked to examine psychotropic drug prescribing for older adult nursing home residents. Their findings showed that antipsychotic drugs were frequently prescribed to older adults with dementia—about one-third of older adults with dementia who spent more than 100 days in a nursing home in 2012 were prescribed an antipsychotic. The GAO recommended that the Department of Health and Human Services expand its outreach and educational efforts aimed at reducing antipsychotic drug use among older adults with dementia to include those residing outside of nursing homes. HHS concurred with this recommendation.
According to the National Partnership to Improve Dementia Care in Nursing Homes, an initiative launched in 2012 by the Centers for Medicaid & Medicare Services, antipsychotic use among nursing home residents declined by approximately 34 percent from 2012 to 2015.
The AARP authors concluded: "Our findings affirm a conclusion reached in the 2015 GAO report that while AP use has declined in nursing homes due to several proactive measures, the Department of Health and Human Services has taken little action to reduce AP use among older adults living in the community…. Reducing the AP use rate among dementia patients living in the community is imperative, especially because many nursing home residents begin AP use prior to their arrival at the facility. Our rising estimates of AP use indicate that still not enough is being done to solve this problem."
Summary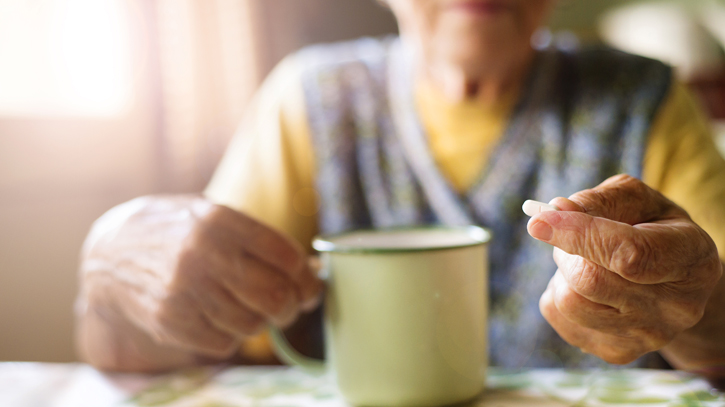 Article Name
New Study Finds Antipsychotic Use by Elderly Dementia Patients Has Increased for Those Living in the Community
Description
AARP Public Policy Institute issued a new study finding a 6 percent increase in antipsychotic use in elderly dementia patients who live in the community
Author
Publisher Name
Citizens Commission on Human Rights
Publisher Logo