A new report issued by the Centers for Medicare & Medicaid Services (CMS) shows there has been a decrease of 34.1 percent in use of antipsychotic drugs in the elderly in long-stay nursing homes in the U.S. The report details that in the 4th quarter of 2011, 23.9 percent of long-stay nursing home residents were receiving antipsychotics and as of the first quarter of 2017, it has dropped to a national prevalence of 15.7 percent.[1]
In California, there has been a decrease from 21.6% to 12.3%, in the use of antipsychotic drugs in the elderly in nursing homes—a whopping 43% reduction—with Texas and New York following closely behind at 40% and 39% respectively.
However, this means at least 12 out of 100 elderly dementia patients in nursing homes are still receiving antipsychotic drugs.
There have been 113 warnings issued by drug regulatory agencies in nine countries about antipsychotics causing side effects, including heart problems, weight gain, diabetes, mania and death or increase risk of death. Of these, 12 specifically warn about the use of antipsychotic drugs in the elderly with dementia or dementia-related psychosis causing an increased risk of death. The Telegraph reported on this scandalous abuse of our elderly in nursing homes that antipsychotics doubles the risk of death and triples the risk of stroke in elderly. 100,000 dementia patients in care homes are prescribed the drugs leading to the deaths of 23,000 a year.[2]
The use of antipsychotic drugs in the elderly doubles the risk of potentially fatal pneumonia, say Dutch researchers. The latest research published in the Annals of Internal Medicine compared the health records of 258 over-65s with pneumonia with 1,686 patients without the infection. Of those with pneumonia, a quarter died within a month. When they looked at prescribed drugs, they found current use of anti-psychotics was associated with a roughly two-fold increase in the risk of pneumonia.[3] Professor Steve Field, chair of the Royal College of GPs said: "Anti-psychotics are prescribed too frequently without doctors thinking about the consequences."[4] Other side effects include cognitive slowing, sedation, risk of falls, uncontrollable movement of the face and extremities, and other Parkinson-like events such as tremor, slowed motion, rigid muscles, and impaired posture.
Patricia McGinnis, Director of California Advocates for Nursing Home Reform, testified in front of the Senate Special Committee on Aging Forum in 2010 and demanded nursing homes be held "accountable" for the drugs they administer. "The way antipsychotic drugs are used in nursing homes is a form of elder abuse. Instead of providing individualized care, many homes indiscriminately use these drugs to sedate and subdue residents," she told the forum.[5]
Pharmaceutical companies view the elderly as a lucrative market. However, a panel of experts at the Senate Special Committee on Aging Forum decided to speak up. Over-medication occurs far too often in those diagnosed with dementia, the panel warned, and as baby boomers age the problem will only worsen.
One reason this occurs, per the Senate panel, is family members, caregivers, and nursing home workers often misinterpret patients' complaints about physical ailments as unruly or aggressive conduct. To manage their behavior, such patients are administered antipsychotics they don't need.
The Government must take action to ensure that non-psychiatric, medical solutions and humane treatment programs are funded and elderly get the proper treatment and care.
References:
[1] National Partnership to Improve Dementia Care in Nursing Homes: Antipsychotic Medication Use Data Report (July 2017), Centers for Medicare & Medicaid Services, https://www.nhqualitycampaign.org/files/AP_package_20170717.pdf.
[2] "'Scandalous abuse' of the elderly prescribed antipsychotics in hospital exposed," The Telegraph, Oct. 7, 2009, http://www.telegraph.co.uk/news/health/news/6264962/Scandalous-abuse-of-the-elderly-prescribed-antipsychotics-in-hospital-exposed.html.
[3] Gianluca Trifiro, MD, PhD, et al, "Association of community-acquired pneumonia with antipsychotic drug use in elderly patients: a nested case-control study" Annals of Internal Medicine, Vol 152, No 7, April 6, 2010, https://www.ncbi.nlm.nih.gov/pubmed/20368647.
[4] "Anti-psychotic drugs link to pneumonia warning," BBC News, April 5, 2010, http://news.bbc.co.uk/2/hi/health/8599443.stm.
[5] Patricia McGinnis, California Advocates for Nursing HomeReform (CANHR) Testimony to Senate Forum Detailing Drugging Problem and Solutions on Dec. 8, 2010, http://www.canhr.org/stop-drugging/archives/555.
Summary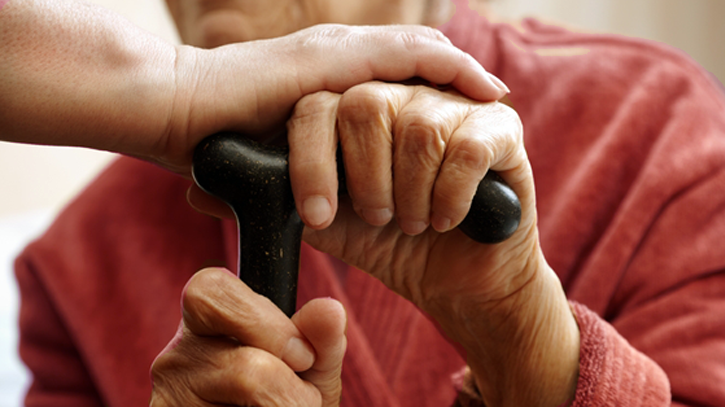 Article Name
New Report Shows Decrease in Use of Antipsychotic Drugs in the Elderly in Nursing Homes
Description
Latest report released by CMS shows the use of antipsychotic drugs in the elderly in long-stay nursing homes has been steadily decreasing since 2011
Author
Publisher Name
Citizens Commission on Human Rights International