A study recently published in Clinical Interventions in Aging has found there is a relationship between SSRI and SNRI antidepressant usage and lung disease in elderly patients. Those who took the drugs were 8.79 times more likely to have interstitial lung disease (ILD – a group of lung diseases affecting the tissue and space around the air sacs of the lungs) and/or bronchiectasis (condition of the respiratory system characterized by the presence of abnormally and permanently dilated airways) than those who did not take the drugs.
The study was a retrospective case series and case–control study involving elderly patients in one primary care geriatric practice in Victoria, BC, Canada. Cases of interstitial lung disease or bronchiectasis (ILD/B) were confirmed through chest x-rays or computed tomography (CT). Each individual patient's chart was audited for the antidepressants using both generic and trade names for SSRIs and SNRIs.
The authors state, "The association between interstitial lung disease (ILD) and selective serotonin reuptake inhibitors and serotonin norepinephrine reuptake inhibitors (SSRI/SNRI) has been previously described in published case reports. However, its prevalence may be more common than expected."
The authors also point out that prescription drug use is increasing in all adult age groups in the U.S. and antidepressants are the third most commonly prescribed drugs. It is estimated that 17% of the U.S. population aged 60 years and older takes an antidepressant. The prevalence of antidepressant usage has increased to 46.2% for residents of American nursing homes and the overall prevalence of antidepressant usage increased by 400% in the U.S. between 1988–1994 and 2005–2008.
According to the authors, SSRIs and SNRIs are listed as sources of ILD and airway pathology on the Pneumotox website (www.pneumotox.com) run by the Department of Pulmonary and Intensive Care at University Hospital Dijon France, which tracks drug-induced lung diseases. There have been case reports linking SSRIs and SNRIs to asthma, bronchiolitis, pneumonia, pulmonary scarring, and other lung issues. Studies have shown that the prevalence of ILD is more common than thought and that mortality from ILD is increasing.
In 2013, the U.S. FDA added ILD to the list of Adverse Reactions in the antidepressant Pristiq's (desvenlafaxine) drug label.
The authors concluded that, "SSRIs and SNRIs were significantly associated with the risk of ILD/B in this elderly population. Because of their widespread usage, further studies should be done to validate these findings. Prescribers should cautiously monitor patients for development of insidious pulmonary symptoms when these drugs are used."
Summary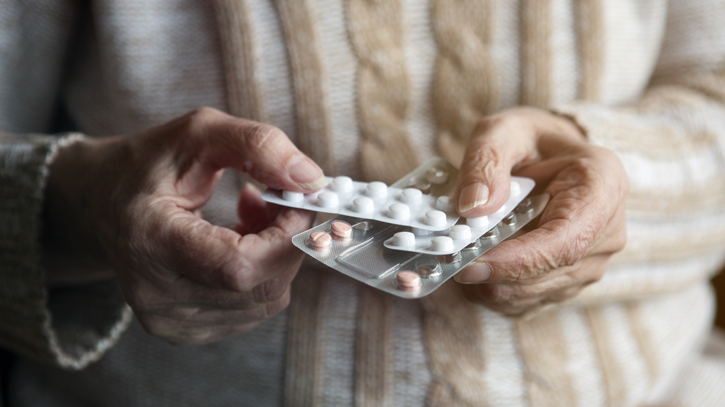 Article Name
Study Shows Relationship Between SSRI and SNRI Antidepressant Usage and Lung Disease in Elderly
Description
Association found between antidepressant usage and lung disease in elderly in recent study in Clinical Interventions in Aging
Author
Publisher Name
Citizens Commission on Human Rights International
Publisher Logo