A new report released from the Centers for Disease Control and Prevention (CDC) shows a spike in women taking ADHD drugs from 2003 to 2015. The percentage of women of reproductive age, 15-44 years, who filled at least one ADHD drug prescription, increased 344 percent from 2003 to 2015 (from 0.9 percent of women up to 4.0 percent of women).
Researchers analyzed prescription data from 2003-2015 to estimate the percentage of women aged 15-44 years who had private insurance with drug coverage. The data sample analyzed included approximately 4.6 million women per year.
The authors caution, "The substantial increase in the percentage of reproductive-aged women filling ADHD medication prescriptions from 2003 to 2015, across age groups and U.S. geographic regions, is of public health concern given the high percentage of unintended pregnancies and uncertainty concerning the safety of ADHD medication exposure before and during pregnancy."
"Although evidence is limited and findings are mixed, ADHD medication use during pregnancy might be linked to increased risk for poor pregnancy outcomes, including spontaneous abortion," the authors continue. "The safety of ADHD medications with regard to risk for birth defects is largely unknown, with only one sufficiently powered published study."
The report shows that the largest increase in ADHD drug prescriptions filled occurred among women aged 25–29 years with a 700 percent increase from 2003 to 2015. The second highest increase was for women aged 20-24, with a 450 percent increase from 2003 to 2015.
In 2015, the most frequently filled drugs were mixed amphetamine salts (Adderall) at 60.8 percent, lisdexamfetamine (Vyvanse) at 26.7 percent, and methylphenidate (Ritalin, Concerta, Metadate and others) at 18.1 percent.
While the overall rates of women using ADHD drugs are much higher in the United States, the authors compared previous estimates in the United Kingdom and Canada showing that there have been increases there as well. In the United Kingdom, ADHD drug prescriptions increased 183 percent among women aged 18-24 years from 2003 to 2008 and increased 400 percent in women aged 25-45 years. In Canada, ADHD drug prescriptions increased 357 percent for men and women aged 18–25 years from 2005 to 2015 and increased 433 percent for 26-35 year olds during the same time period.
Interestingly, IMS Health, a health care information company, has also reported that sales of ADHD drugs in the U.S. have nearly tripled from $4 billion in 2007 to $11.2 billion in 2015.
Besides the potential fetal risks from taking these drugs while pregnant, there is also the risk to the women directly—there have been 61 drug regulatory agency warnings issued from nine countries on the dangers of ADHD drugs. These warnings include cardiovascular disorders, heart problems, mania, psychosis, suicide risk and even death or sudden death.
ADHD drugs are also Schedule II stimulants, in the same class as opium and cocaine, which according to the Drug Enforcement Administration (DEA) have a "high potential for abuse…."
There are also 40 medical studies published from 16 countries on the side effects of ADHD drugs, including heart attacks, stroke, sudden death, and homicidal ideation.
The authors of this new CDC report conclude: "The increasing trend toward prescribing ADHD medications to reproductive-aged women highlights the importance of research examining ADHD medication safety in this population, including safety before and during pregnancy."
Summary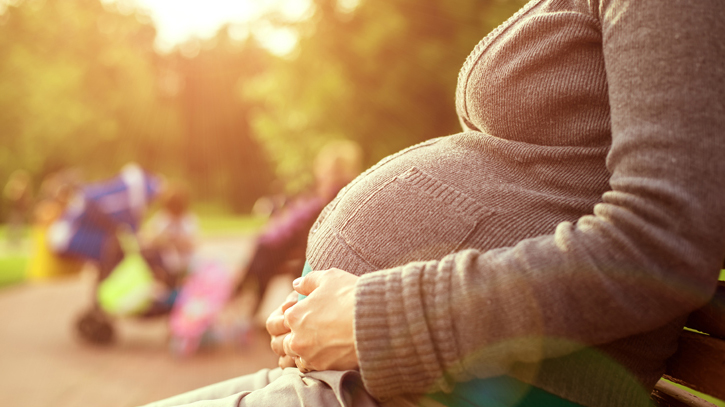 Article Name
New CDC Report Shows Spike in Women Taking ADHD Drugs Despite Drug Risks During Pregnancy
Description
Report released in January by the CDC shows a spike in women taking ADHD drugs and authors caution about the risks the drugs may have during pregnancy
Author
Publisher Name
Citizens Commission on Human Rights
Publisher Logo