RAND Corp.'s report, Quality of Care for PTSD and Depression in the Military Health System, issued on August 7, 2017, is an assessment of the quality of care delivered by the Military Health System in 2013–2014 for over 38,000 active-duty service members with PTSD or depression. It shows that there is a high percentage of active duty soldiers prescribed psychiatric drugs: "Approximately 86 percent of [those diagnosed with PTSD and those with depression] filled at least one prescription for a psychotropic medication. In both cohorts, antidepressants were the most common class of psychotropic medicine dispensed, while stimulants were the least."
The report details that 77.5 percent of active duty service members diagnosed with Post Traumatic Stress Disorder (PTSD) from 2013-2014 filled an antidepressant prescription, 56.5 percent filled a prescription for anti-anxiety drugs, 18.5 percent for antipsychotics and 11 percent for stimulants.
For those diagnosed with depression during the same time period, the figures were similar: 79.2 percent filled prescriptions for antidepressants, 46.2 percent for anti-anxiety drugs, 12.3 percent for antipsychotics and 10.9 percent for stimulants.
It's also worth mentioning that between 2005 and 2011, the Department of Defense increased its purchase of mind-altering psychiatric drugs by approximately 700%.
The RAND Corp. assessment found that Pentagon health care providers failed to perform critical follow-up for many troops diagnosed with depression and post-traumatic stress syndrome, who also were at high risk for suicide. It stated, "Just 30% of troops with depression and 54% with PTSD received appropriate care after they were deemed at risk of harming themselves." Instead we end up with many soldiers prescribed psychiatric drugs that have serious side effects, which the report does not cover.
When you look at the documented side effects of these drugs, many of which have black box warnings indicating the most severe adverse reactions—i.e., suicidal ideation, suicide risk, suicide attempts, poor reasoning, poor judgement, self-harm, depression, mania, psychosis, hostility, and even death—then it is no surprise that the number of suicides among troops from 2013 to 2014 increased 7.5% according to a Pentagon report issued in April 2016.
With the high percentage of soldiers prescribed psychiatric drugs, we should look to the profession responsible.  Since psychiatry is in charge of supervising all staff in the treatment of our veterans for mental health issues in the military, it is obvious they have failed as a profession to improve the mental health of our military considering the increase in suicide, and the continuous prescription of drugs documented by the FDA to cause suicidal ideation.
Psychiatry should be replaced as the profession being in charge of the mental health services for our soldiers and in the general community, due to their constant failure to improve the mental health of both.
The profession that should replace them was born of war over 100 years ago (for WW I Vets), Physical Medicine and Rehabilitation—these were physicians called physiatrists (official name given them in 1937). Where there are thousands of psychiatrists employed in the VA Service nationally, there are only hundreds of Physiatrists. This ratio should be immediately reversed.
Summary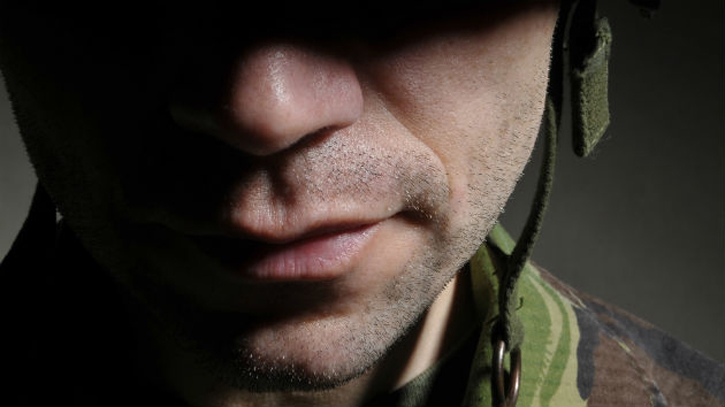 Article Name
New Report Shows High Percentage of Active Duty Soldiers Receiving Dangerous Psychiatric Drugs
Description
One-year assessment of the Military Health Systems by RAND Corp shows high percentage of active duty soldiers receiving dangerous psychiatric drugs
Author
Publisher Name
Citizens Commission on Human Rights International