With good cause, the plight of California's foster children continues to cause alarm. A September 26th article published in California Healthline stated that a recent federal audit found that state officials were slow to investigate serious allegations of abuse and neglect within California's foster care system. The audit, done by the U.S. Department of Health and Human Services, Office of Inspector General (OIG), was because of Congressional concerns about the safety and well-being of California's foster children and media reports of deaths involving instances of sexual and physical abuse and negligence.[1]
This new OIG investigation looked at 100 complaints against group homes or certified foster family homes and found that 78 of those complaints were not investigated in a timely manner by California Department of Social Services, and in some cases, nothing was done for up to 15 months.[2] However, the recent OIG report is simply the latest report of systemic problems within our foster care system.
A 2014 investigation by The Mercury News found that nearly 15 percent of foster children overall, in California's foster care system, receives psychiatric drugs. This is approximately 9,500 children.  According to The Mercury News investigation, these drugs include not only antipsychotic drugs but also combinations of psychotropic drugs that have never been tested in combination.  The Mercury News also reported "substantial evidence" of many of the psychotropic drugs prescribed children, including obesity, diabetes and "a lethargy so profound that foster kids describe dozing through school and much of their young lives."[3]
The use of psychotropic drugs on children was an issue garnering much concern, and last year California Governor Jerry Brown signed two bills into law regarding the psychotropic drugging of California's foster youth. These were Senate Bill 1291 which monitors the mental health services for foster children, and Senate Bill 1174, which requires annual monitoring of high-prescribing doctors and disciplinary actions for offenses by the Medical Board of California.[4]  While many applaud the laws as an initial step in reviewing the  processes, procedures and practices leading to the widespread psychiatric drugging foster children,  it is unclear whether they will serve to restrict the widespread drugging of foster children.
The Office of the Inspector General should be applauded for seeking to rectify the slow complaint responses to allegations of abuse and neglect. Perhaps it will also seek to follow up on the psychotropic drugging of foster children brought to light by The Mercury News. 
References:
[1] Barbara Feder Ostrov, "Federal Audit Gives California Poor Marks on Monitoring the Welfare of Foster Children," CaliforniaHealthline, Setptember 26, 2017, https://californiahealthline.org/news/federal-audit-gives-california-poor-marks-on-monitoring-the-welfare-of-foster-children/.
[2] Department of Health and Human Services Office of Inspector General "California Did Not Always Ensure that Allegations and Referrals of Abuse and Neglect of Children Eligible for Title IV-E Foster Care Payments Were Properly Recorded, Investigated, and Resolved," https://oig.hhs.gov/oas/reports/region9/91601000.pdf.
[3] Karen De Sa, "Drugging Our Kids, Part 1," The Mercury News, http://extras.mercurynews.com/druggedkids/.
[4] Tracy Seipel, "Drugging Our Kids: Legislators call on Governor Brown to sign bills to protect foster youth" The Mercury News, www.mercurynews.com/2016/09/26/california-foster-care-psych-meds-audit-review-hearing-beginning/.
Summary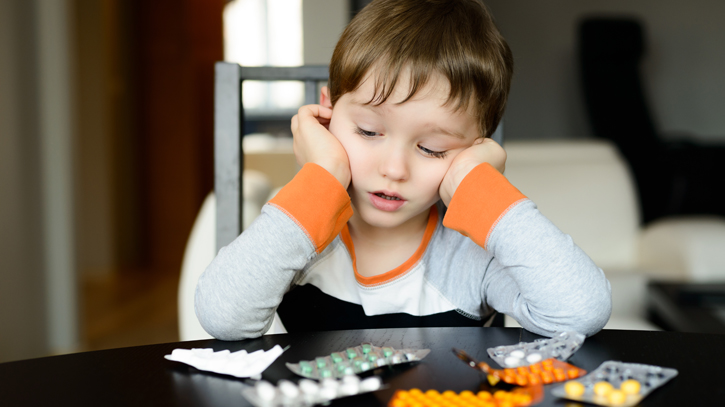 Article Name
New OIG Investigation on safety and well-being of California's foster children Fails to Address Psychiatric Drugs
Description
New federal audit of California's foster care system gives the state bad marks on monitoring the safety and well-being of California's foster children
Author
Publisher Name
Citizens Commission on Human Rights International
Publisher Logo