A recent study published in the journal Addictive Behaviors found that nearly one third (29 percent) of college students abusing ADHD drugs mistakenly believe the drugs will help boost their grades.   The study conducted by experts at New York University Langone Medical Center, was on the non-medical use of ADHD drugs and was conducted on 6962 students without an ADHD diagnosis from nine U.S. colleges.
According to the study authors, "the belief that these drugs, when taken nonmedically, can improve academic performance appears to be widespread among college students who engage in NPS [Non Medical use of Prescription stimulants]."
While the study addresses the mistaken belief that non-medical use of ADHD drugs will improve academic performance, stating, "Several research studies have observed that NPS most likely does not confer an academic advantage," the authors do not refer to published studies which show the same result when the drugs are "medically" prescribed [for an ADHD diagnosis].
In Western Australia, the Raine Study ADHD Medication Review was world's first independent study on the long-term effects of ADHD drugs—spanning 8 years. Published on February 17, 2010 by the Department of Health, researchers found not only did stimulants fail to improve academic performance but they increased the odds of being identified as performing below age-level by a classroom teacher by a factor of 10.5 times.
The authors of a 2013 study published by the U.S. National Bureau of Economic Research, concluded, "One might have anticipated that increases in access to medication would be associated with improved outcomes among these [school] children. We find little evidence of positive effects on academic outcomes or schooling attainment. In fact, we find deterioration in important academic outcomes including grade repetition and math scores."
Researchers concluded in a May 2017 study published in JAMA Pediatrics that, "Even while receiving medication, children with ADHD fare worse than their peers across a wide range of outcomes relating not only to education but also to health."
What the new study does not address is whether the students surveyed were aware of the documented risks of the drugs they were taking.  But an earlier study conducted in  2008, and published in the American Journal of College Health, did pose the question: In their survey of 1,800 college students,  81% believed the illicit use of ADHD drugs was "not dangerous at all" or only "slightly dangerous."
The fact is that the U.S. Drug Enforcement Administration (DEA) makes no distinction between "medical" and "non-medical" use of ADHD drugs which they categorize in the same class of highly addictive drugs as cocaine, morphine and opium. The DEA further states that ADHD drugs can lead to "severe psychological or physical dependence" and that "these drugs are also considered dangerous."
The growing abuse of ADHD drugs was also the subject of a 2016 Journal Sentinel article, "Abuse of ADHD drugs following path of opioids," which stated, "The drugs — which have been heavily promoted by the pharmaceutical industry — have left a trail of misuse, addiction and death," and that since 2013, there have been more than  19,000 reports  made to the U.S. Food and Drug Administration of complications from ADHD drugs, most of which are stimulants like Adderall.
While the latest study from the University Langone addresses the non-medical use of ADHD drugs on College campuses, and the students mistaken belief that these drugs can help improve their grades, perhaps it is time to review the safety and efficacy of ADHD drugs whether a diagnosis of ADHD is present or not.
References:
Amelia M. Arriaa, Irene M.Geisner, et al., "Perceived academic benefit is associated with nonmedical prescription stimulant use among college students," Addictive Behaviors, Volume 76, January 2018, Pages 27-33, http://www.sciencedirect.com/science/article/pii/S0306460317302757.
"Raine ADHD Study: Long-term outcomes associated with stimulant medication in the treatment of ADHD in children," Government of Western Australia, Department of Health, https://www.health.wa.gov.au/publications/documents/MICADHD_Raine_ADHD_Study_report_022010.pdf.
Currie, Janet & Stabile, Mark & Jones, Lauren, 2014. "Do stimulant medications improve educational and behavioral outcomes for children with ADHD?," Journal of Health Economics, Vol. 37(C), pp. 58-69, http://www.nber.org/papers/w19105.
Michael Fleming, et al., "Educational and Health Outcomes of Children Treated for Attention-Deficit/Hyperactivity Disorder," JAMA Pediatrics, epub 1 May 2017, https://www.ncbi.nlm.nih.gov/pubmed/28459927.
DeSantis AD1, Webb EM, Noar SM, "Illicit use of prescription ADHD medications on a college campus: a multimethodological approach," Journal of Am College Health, Nov.-Dec. 2008, 57(3):315-24, https://www.ncbi.nlm.nih.gov/pubmed/18980888.
"Controlled Substances, By CSA [Controlled Substances Act] Schedule," Drug Enforcement Administration, https://www.deadiversion.usdoj.gov/schedules/orangebook/e_cs_sched.pdf.
"Drug Scheduling," Drug Enforcement Administration, https://www.dea.gov/druginfo/ds.shtml.
Summary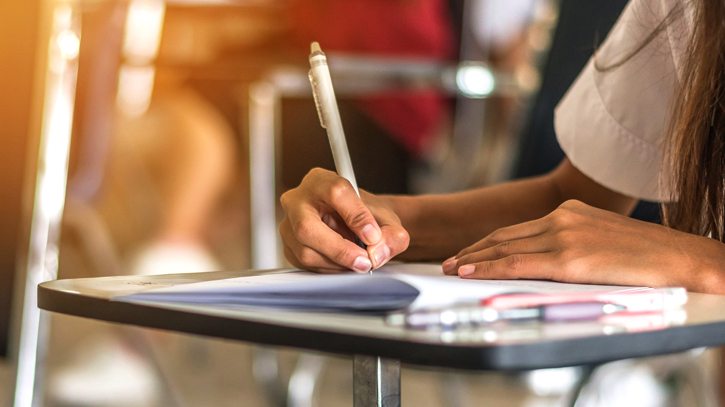 Article Name
New Study Shows College Students Abusing ADHD Drugs Mistakenly Believe It Will Boost Grades
Description
A recent study found nearly one third (29 percent) of college students abusing ADHD drugs mistakenly believe the drugs will boost their grades.
Author
Publisher Name
Citizens Commission on Human Rights International
Publisher Logo